Monitor Anything That Moves in Real Time
The XtremeTrakGPS™ XT-300 Real Time Covert GPS Vehicle Tracker offers the fastest-updating GPS tracking on the market.
With the vehicle location updates every 10 seconds, you can see what truly LIVE vehicle tracking is like. Other GPS trackers that claim to be "live" or "real-time" only update every 2, 5, or 10 minutes. A lot can happen in that amount of time.
With the the XT-300, you can see your vehicle's location in real-time from any internet-connected computer, and watch exactly where the tracker is at right at that exact moment.
There is no software to install - everything is set up and controlled through the password-protected web portal. You can even set up real-time text or email alerts, so if the vehicle (or person carrying the tracker) leaves or entered a pre-set area, you will be notified immediately.
Service is month-to-month, and you will get UNLIMITED TRACKING for only $39.95/month - less than virtually any other live tracking device.
Features and Benefits:
Web-Based Tracking

Tracking interface is web-based, so there is no software to install. Simply log in from any internet-connected computer (PC or Mac) or internet-connected device and use your username and password to access your live tracking info.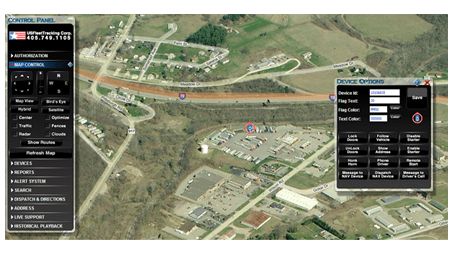 100% Truly Live GPS Tracking

Other trackers claim to have "live" tracking - but they only update every 1 to 5

MINUTES

. A lot can happen in that time! With the XT-300, you get industry leading 10-second updates - the fastest on the market!
Geo-Fence Zones

Our easy to use tracking interface allows you to set up geo-fence "zones". Just drag the zone handles to create a custom zone, and get alerted whenever the person or vehicle enters or leaves that pre-determined area.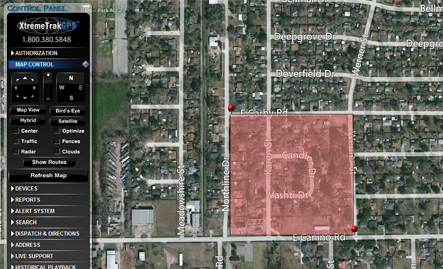 Route Planner

Create custom routes using the advanced route planner. By creating routes (such as a route to/from work, to/from school, or a specified delivery route), you can monitor and even get instant alerts if the vehicle or person deviates from the route.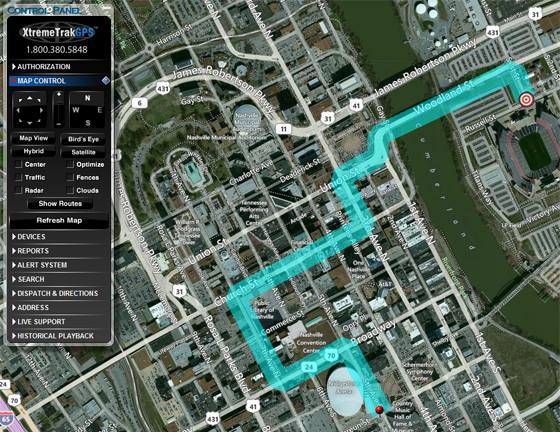 Email and SMS Alerts

Receive custom email and SMS text alerts - get instantly alerted if a vehicle exceeds a certain speed, or enters or leaves a pre-set geo-fence zone. Also get alerted if vehicle deviates from a pre-set route.
Small and Portable

Small as a deck of cards, this portable unit can go anywhere. Place it under a vehicle, or in a backpack. No matter what you need to track, the XT-300 can do the job.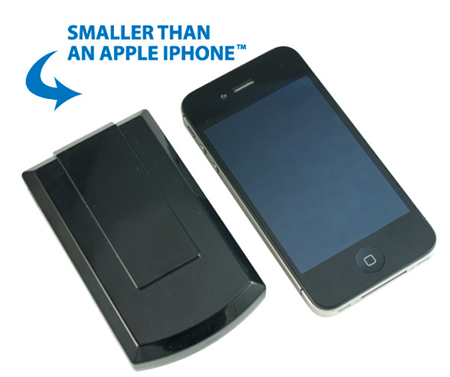 iPhone and Android Compatible

Track using your favorite smartphone - iPhone, Blackberry, or Android. Custom web-app means no extra software to download. Just log in with your username and password.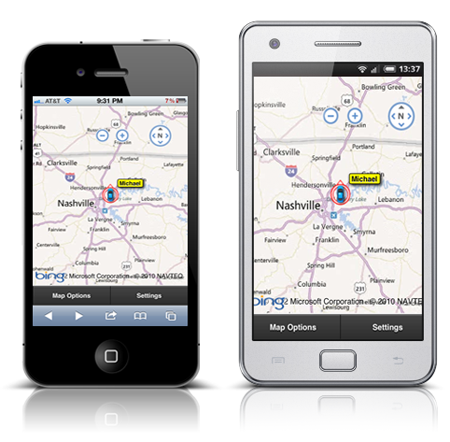 Printable Driving History Reports

Use the printable report function to print detailed driving reports that show exactly where your car (or people) have been. Save to spreadsheet format, or download to PDF and email or print it easily.
No Monthly Contract or Commitment

Unlike other trackers that require a 3, 6, or 12-month contracts, the XT-300 has no contracts. Service is month to month, and you can cancel service any time.