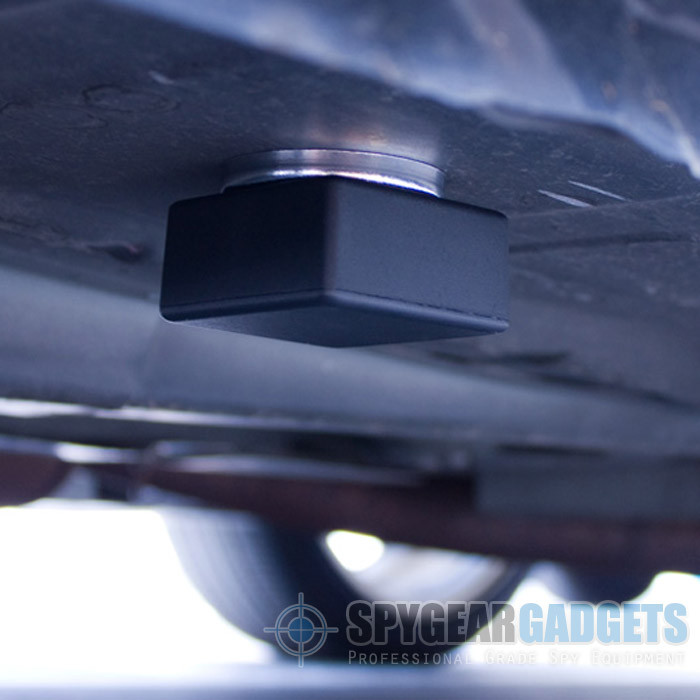 Track Anything With No Monthly Fees
The iTrail GPS Data Logger is the SMALLEST GPS data logger anywhere! It easily fits in a backpack, car, purse, or anywhere that you need to track GPS location of your loved ones, employees, or fleet vehicles. The optional Magnetic Car Mount Case allows you to easily mount the iTrail under your car.
The iTrail is a passive GPS logging device, which means that the unit creates a historical log of your vehicle's driving history. To start logging, simply place the iTrail wherever you would like to track, press the power button, and the iTrail GPS Data Logger will start logging driving data whenever the unit is in motion.
When you are ready to view the driving history, connect the iTrail unit to your computer to view all of the driving data through Google Maps or Google Earth.
In addition to seeing the routes on a map, the custom report feature allows you to create and save printable driving reports in multiple formats, and even allows you to see if or when your vehicle has been speeding. With this powerful reporting process, you can even set "safe zones" or "restricted zones", so that when you run a report, you can see quickly if the vehicle has entered one of these areas.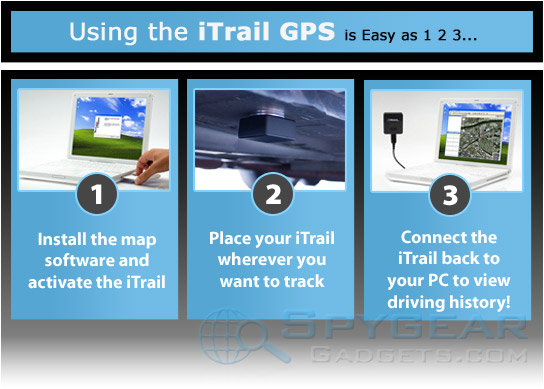 Popular Uses:
Parents - Find out exactly where your child is going after school, at night, or on weekends
Concerned Spouses - Find out where your significant other is going when they go out
Employers - Track company vehicle mileage/routes as well as monitor fleet vehicles
Investigators and Police - Covertly and easily track suspect vehicles
The iTrail GPS Data Logger Will Records:
The exact routes that the vehicle (or person walking) takes
Exact address of EVERY STOP the vehicle (or person) makes
Date and time of each route, and every stop made
Exact speed of the vehicle, including maximum speed (to determine if someone was speeding)
Features and Benefits:
Long Life Battery
Get up to 30 days of battery life with the internal rechargeable battery
No Monthly Fees
Unlike live GPS trackers, the iTrail has no monthly costs or fees
Motion Activation
Powers up when your vehicle starts moving to conserve battery life
Detailed Location Information
The tracker logs important information such as locations and times
Printable Reports
Create printable driving history reports that can be easily saved or emailed
Quick USB Download
GPS tracking data is quickly transferred to your computer for viewing via USB
GPS Data Saved to Internal Memory
Tracking data stores to internal memory - holds up to 120 hours of data
Detailed Driving Routes
Tracking data shows every turn and route the vehicle has taken
Weather Resistant
Optional magnetic case makes the iTrail is perfect for under vehicle use
1 Year Warranty
The iTrail GPS Logger is backed by a full year manufacturer's warranty