Product Compatibility
• Records to Micro SD Card
(Up to 64GB Capacity)
• Videos are PC and Mac Compatible
Our latest hidden camera is perfect for home and apartment security. It may look like an ordinary DVD case, but inside is actually a motion-activated high resolution 1280x960 color camera ready to start recording as soon as it detects motion.
This battery powered camera is available in two models. The standard battery model lasts up to 10 hours on a single charge, while the extended battery can record for up to an amazing 30 hours on a single charge.
Operation of the DVD Case Hidden Camera is simple - just use the included remote control to turn the camera ON or OFF, as well as select the recording mode (motion-activated or continuous).
When you're ready to view your recorded files, just remove the memory card and insert into your computer's card reader (both PC and Mac compatible).
Popular Uses:
Nanny Cam - Make sure your nanny or babysitter takes good care of your kids
Home Security - Find out if someone is sneaking in to your home or apartment
Dorm Room Monitoring - Find out which roommate is borrowing your clothes
Catch a Cheater - Investigate suspcions of possible infidelity by a partner/spouse
Features and Benefits:
Battery Powered
The DVD Case Camera is battery powered with up to 30 hours of operation on a single charge.
High Resolution Video
Video is recorded in 1280x960 high resolution color video so you can see clearly what's going on.
Motion Activated Video
Record your hidden camera video in motion-activation mode so you won't have wasted recordings.
Records to Micro SD Card
Use up to a 64GB micro SD card which will allow you to capture dozens of hours of video footage.
Covert Design
No one will ever suspect that this ordinary looking DVD case is actually a mini hidden spy camera.
Includes Remote Control
With the included IR remote control you can easily start and stop your hidden camera recordings.
Time and Date Stamp
With the embedded time and date stamp you'll know exactly when your videos are recorded.
Easy Operation
The DVD Case Hidden Camera is simple to use and requires no complicated setup or configuration.

LIFETIME Warranty
Made with pride in the USA and includes one year full manufacturer's warranty.
Lifetime Tech Support
If you ever have any questions about the camera our product advisors are here to help.
Optional Accessories: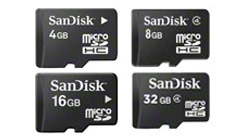 Micro SD Card
The Micro SD Memory Card is where the recorded video files are saved. The larger the card, the more videos you'll be able to store on the card at a time.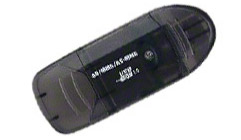 SD Card Reader
Insert the memory card into the reader, and plug the reader into your USB port to view your recorded video files. Useful if your computer doesn't have an SD card slot.
Included in the Box:
Self Recording DVD Case Hidden Camera
IR Remote Control
Wall Charger
USB Connection Cable
Instruction Manual
LIFETIME Technical Support
LIFETIME Product Warranty