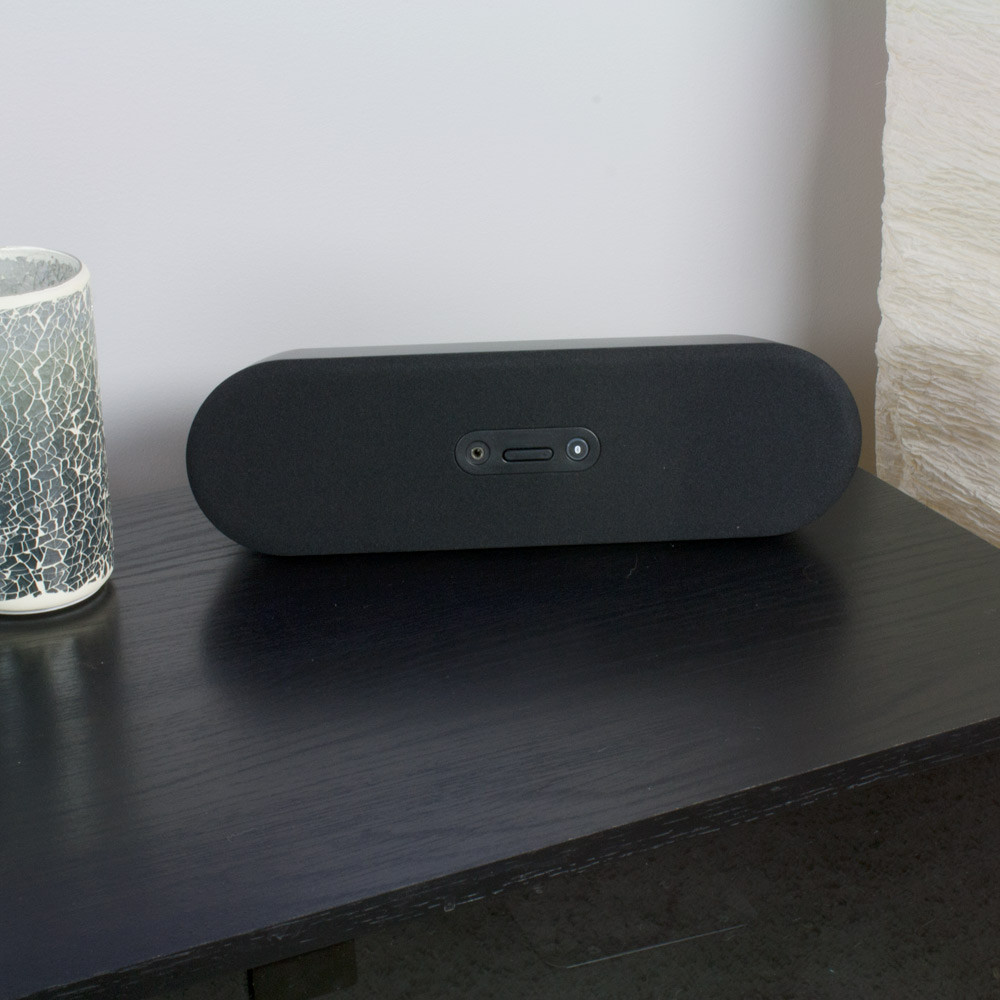 Speaker Camera Hides in Plain Sight
We've upgraded our internet-streaming bluetooth speaker camera and it now features 720P HD streaming as well as WiFi connectivity to easily connect to your home or business wireless network.
The camera also features our easy 5-minute setup process performed right on your smartphone. There are no complicated settings or router configurations to worry about. Your camera will be up and running in just minutes.
You can even monitor multiple rooms in your home or business by adding additional cameras, and view them all on the same free streaming app on your iPhone or Android device. And unlike many security cameras, there are no monthly fees to view or record your video.
In addition to streaming your live video, you can also record video to a hidden micro SD card, so if you can always see what happened, even if you didn't watch it live.
Don't need live streaming or don't have WiFi access? Check out our HD Self Recording Bluetooth Hidden Camera that records to a memory card.
Popular Uses:
Parents - Use as a nanny cam to watch your children while you are at work or out of the house
Employers and Business Owners - Make sure employees are working while you're gone
Homeowners - Use as a home security camera to catch a thief or burglar in the act
Vacation Homes - Check in and make sure other homes or condos are safe and secure
Retail Stores - Protect your business and help catch shoplifters easily on video
Features and Benefits:
720P HD Color Video
Video is streamed and can be recorded in clear color 720P high definition video
AC Outlet Powered
This WiFi hidden spy camera is AC powered for 24/7 continuous operation
WiFi Internet Streaming
The camera connects to your home or business WiFi network for easy streaming
No Monthly Fees
There are never any monthly fees to view or record your hidden camera video
Live Viewing Over the Internet
Stream and view your video from any internet connected device worldwide
Easy Installation
There is no complicated setup - have the camera up and running in minutes
Encrypted Video Stream
Your video is encrypted and password protected so no one but you can access it
Records to SD Card
In addition to streaming you can record to a hidden micro SD card (64GB max)
Covert Operation
Camera is completely covert - no lights, beeps, or any indications it is a camera
Smartphone App Viewing
View live video on your iPhone or Android phone with the included streaming app
Add Additional Cameras
Monitor multiple rooms in your home or office and view from the app all at once