Product Compatibility
• Video records to SD Card (32GB Maximum capacity)
• Video playback on PC or TV
• Watch video on TV by connecting
device via included RCA cables
Our NEW XtremeLife Wall Clock Hidden Camera features one of the longest life batteries on the market - up to one full month of battery life on a single charge. Video is recorded in HIGH RESOLUTION - at full color 720x480 at an amazing 30 frames per second.
The XtremeLife Wall Clock Camera is built with the next-generation of motion detection - called PIR activated recording. PIR-activated recording is better than standard motion-detection, because it doesn't simply detect motion, it detects change in temperature of the objects in its field of view. This means more accurate motion detection - no more wasted recording just because a leaf dropped in front of your camera. This PIR activated recording can even detect movement up to 30 feet away!
The XtremeLife Wall Clock Hidden Camera is perfect for applications where you either don't have power, or don't want to run wires or cables. The clock is completely self-contained, so all you have to do is place it wherever you want to record video, turn it on, and walk away!
Use the wall clock camera to monitor your living room, office, retail store - or wherever you need covert surveillance - the applications are endless!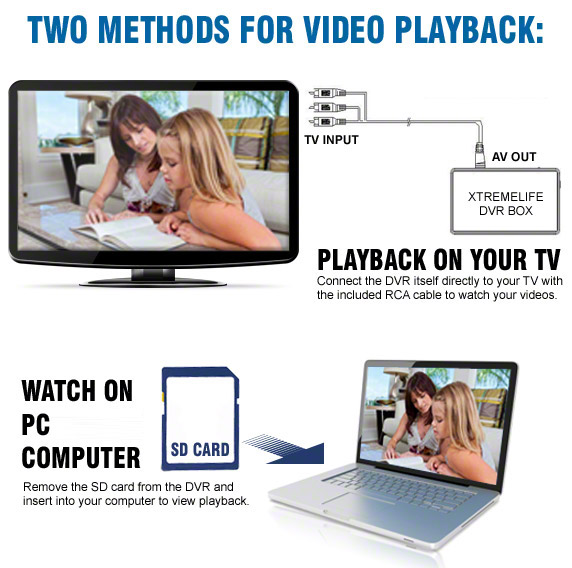 Video is recorded to an SD card (2GB included), which can hold approximately 80 minutes of video at 720x480 resolution. The XtremeLife Hidden Camera can accept up to a 32GB SD card, meaning that it can hold approximately 20 hours of video. To view the video, just remove the card (or swap it with a different one), and you take the video with you to view on your PC or TV.
In addition to motion-activated recording, the camera can be set to continuous or overwrite recording modes as well. Continuous recording mode simply records continuously as soon as you turn it on, and is useful when you want to record everything that is happening, regardless of motion or body-heat activation. Overwrite recording means that it will keep recording and overwrite the oldest video files when the card fills up.
Features and Benefits:
Up to One Month Battery
Extended battery allows for up to a full month of standby operation on a single battery charge.
View Playback on TV
Connect the clock directly to your TV to watch playback (or play back on your comptuer).
Motion Activated Video
PIR "body heat" motion activated recording provides accurate detection and extends battery life.
Records to SD Card
Video records to SD card and can be played back on any PC computer.
Completely Covert Design
Designed to be hidden in any environment. No lights, beeps, or sounds during recording.
User Adjustable Settings
Camera connects to your TV so you can adjust video recording settings to your specifications.
High-Res Color Video
Records amazing 720x480 high resolution clear color video for the best video quality.
Includes Remote Control
Use the included remote control to change settings, start/stop recording, and watch playback.
Lifetime Tech Support
Get technical support and assistance for the lifetime that you own the camera.

One Year Warranty
Made with pride in the USA and includes one year manufacturer's warranty.
Optional Accessories: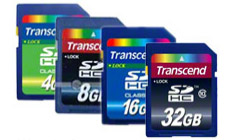 SD Memory Card
The SD Memory Card is where your video files are saved. The larger the card, the less frequently you'll need to delete older files as the card fills up.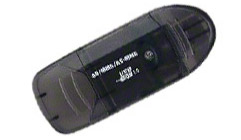 SD Card Reader
Insert your SD card into the SD Card reader, which plugs into your USB port to view the files on it. This is useful if your comptuer doesn't have a built-in SD card reader.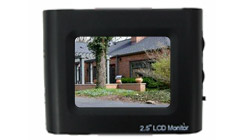 LCD Setup Monitor
Use the optional LCD Setup Monitor to help set up your hidden camera, adjust recording settings, and view playback - with no TV or computer needed.
Click to learn more
.
XtremeLife Wall Clock Hidden Camera
2GB SD Card
RCA Video Cables
AC Charger Adapter
Remote Control
Instruction Manual