Product Compatibility
• Records to Micro SD (32GB Max)
• Play Back Videos on PC and Mac
The Recluse XT is the World's Thinnest Hidden Camera, and it's small size allows it to go virtually anywhere you need video surveillance.
At only 1/4" thin, you'll be able to place this mini spy camera anywhere, with up to 4 hours of either motion activated or continuous recording available.
An optional extended battery pack extends the recording time an additional 30 hours of battery life, so you can get long-life video recording wherever you need it - at home, the office, a vehicle, retail store, or almost anywhere.
Recording is simple - just flip the switch nto the "ON" position and the Recluse XT is ready to start recording 640x480 high resolution color video. Play back your video files on your PC or Mac, or even directly on your TV with the included RCA cables.
Included with the Recluse XT hidden camera is a covert bi-fold wallet which allows this camera to blend in either on a counter, or in your hand for on-the-go "walk around" video surveillance.
Popular Uses:
Homeowners - Use this miniature hidden camera to protect against break-ins
Nanny Camera - Place the camera in the wallet housing to monitor your babysitter
Investigate Infidelity - Catch a cheater with the Recluse XT hidden spy camera
Business Executives - Monitor your office and find out who is going through your desk
Investigators and Police - Easily capture covert video with the bi-fold wallet housing
Retail Stores - Place this camera where your regular security cameras can't see
Office Security - Use in a warehouse or break room to help reduce employee theft
Features and Benefits:
Battery Powered
The Recluse XT is powered by an internal battery, with optional external battery pack available.
High Resolution Video
Video is recorded in high resolution color video at 640x480 so you can see exactly what's going on.
Motion Activated Video
This miniature camera records by motion activation, or can be switched to continuous recording.
Plug-and-Play Operation
Simple operation - just turn the camera switch to "ON" and it's ready to start recording.
Time and Date Stamp
The embedded time and date stamp allows you to see exactly when your videos are recorded.
Records to Micro SD Card
Video is recorded to a removable micro SD card up to 32GB in capacity (16GB card included).
Covert Design
There are no telltale signs that this miniature camera device is recording high resolution video.
Lifetime Tech Support
Our experienced product advisors are available to help with any technical issues you may have.
Optional Accessories: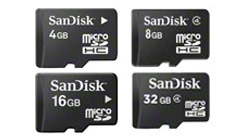 Micro SD Card
The Micro SD Memory Card is where the recorded video files are saved. The larger the card, the more videos you'll be able to store on the card at the same time.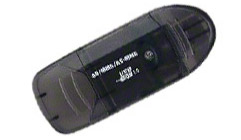 SD Card Reader
Insert your SD card into the SD Card reader, which plugs into your USB port to view the files on it. Useful if your computer doesn't have a built-in card reader.
Included in the Box:
Recluse XT Micro Hidden Spy Camera with Motion Activated Recording
Covert Wallet Housing
AC Adapter Wall Charger
USB Connection Cable
RCA Video Connection Cable
Instruction Manual
Lifetime Technical Support
1 Year Warranty
BONUS: 16GB Micro SD Card