Product Compatibility
• Records to SD Card (32GB max)
• Play Videos Back on PC or Mac
The Motion Activated Emergency Backup Light Hidden Camera is the perfect hidden spy camera that can easily blend in into almost any environment!
No matter if you're looking for a camera for your garage, business, or even retail store, this emergency lighting kit blends in easily - which is why no one will suspect there is a powerful hidden camera inside!
What makes this camera unique is that it features "body heat activated" motion detection, which results in amazing battery life. Get up to 90 days of operation on a single charge.
We've designed the Motion Activated Emergency Backup Light Spy Camera to be easy to use, so even if you're not a "tech person", you can easily have it up and running in less than 5 minutes! Once you've fully charged the battery, simply insert the SD card (up to 32GB maximum card), and the camera will begin recording whenever motion is detected!
When you are ready to watch your recorded video, simply remove the SD card, and insert it into the card reader slot in your PC or Mac (or use an SD card reader).
Popular Uses:
Nanny Camera - Monitor your babysitter or nanny while they care for your children
Business Security - Make sure employees are doing their jobs and not wasting time
Home/Apartment Monitoring - Catch intruders or vandals in clear high-res color video
Catch a Cheating Spouse - Confirm suspicions of infidelity from spouse or partner
Monitor a Warehouse - Can't run power in the back of the warehouse? No problem!
Features and Benefits:
Battery Powered
No power cables needed! Just mount the emergency light wherever you need it and get up to 90 days of battery life!
High Res Color Video
Record high resolution clear color video so you can see exactly what is going on when you aren't around.
Motion Activated Video
Advanced "body heat" motion activated video means you can capture all the activity and never waste recording space.
Records to SD Card
Use up to a massive 32GB card to store days of video. Watch video playback on any on PC or Mac computer.
Covert Design
Designed to be hidden in any environment. No telltale signs that this device is actually a hidden camera.
Time and Date Stamp
Use the embedded time and date stamp so you know exactly when your video is recorded.
Easy to Install and Use
We've designed this hidden camera to be easy to use! Anyone can set it up in less than 5 minutes!

One Year Warranty
Made with pride in the USA and includes one year full manufacturer's warranty.
Optional Accessories: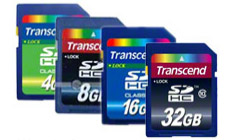 SD Memory Card
The SD Memory Card is where the recorded video files are saved. The larger the card, the more videos you'll be able to store on the card at the same time.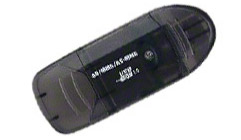 SD Card Reader
Insert your SD card into the SD Card reader, which plugs into your USB port to view the files on it. Useful if your computer doesn't have a built-in card reader.
Included in the Box:
Emergency Backup Light Hidden Spy Camera
AC Wall Battery Charger
4GB SD Card
Instruction Manual
1 Year Warranty
Lifetime Product Support