Product Compatibility
• Records to SD Card (16GB max)
• Videos can be played back on both Windows and Mac OS
• Alarm Clock is Fully Functional
The Motion Activated Alarm Clock Hidden Camera is not only a fully functional alarm clock, but also feaures high-resolution video recording.
No matter if you need to protect your home, office, business, retail store, or warehouse, this ordinary looking clock will allow you to secretly capture the video you need.
Setting up the Alarm Clock Hidden Camera is simple. First, insert the SD card into the hidden slot, position the camera wherever you want to monitor, and plug the power cord into any standard AC outlet. The camera will spring into action and record whenever motion is detected, saving the video to the hidden SD card. There are no lights, beeps, or any indications when video is being recorded.
When you are ready to review the recorded video, simply remove the SD card, and insert it into the card reader slot in your PC or Mac (or use an SD card reader). You can play the video back with any standard media player.
Popular Uses:
Nanny Cam - Use as a nanny camera to monitor your babysitter with your children
Business Security - Make sure employees are doing their jobs and not wasting time
Catch a Cheating Spouse - Confirm suspicions of infidelity from spouse
Features and Benefits:
AC Outlet Powered
Powered by standard AC outlet power so there are no battery life concerns to worry about.
High Quality Video
Choose between high resolution or D1 resolution video for high quality video recording.
Motion Activated Video
The camera records motion activated video, so you'll never miss a moment of activity.
Plug-and-Play Operation
One of the easiest hidden cameras to use - just insert the SD card and it's ready to start recording.
Auto Overwrite Mode
When the SD memory card fills up, it will automatically start writing over the oldest video files.
Records to SD Card
Video is recorded to hidden SD card (32GB max), and files can be played back on any PC or Mac.
Time/Date Stamp
The embedded time and date stamp allows you to see exactly when your video was recorded.
Covert Hidden Design
Completely covert and hidden - no lights, beeps, or anything to give away that this is a camera.
Free Lifetime Tech Support
Get lifetime technical support from our experienced product experts if you have any questions.

One Year Warranty
Made in the USA and backed by a full one year manufacturer's warranty.
Optional Accessories: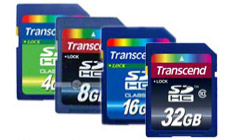 SD Memory Card
The SD Memory Card is where your video files are saved. The larger the card, the less frequently you'll need to delete older files as the card fills up.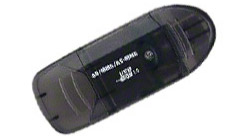 SD Card Reader
Insert your SD card into the SD Card reader, which plugs into your USB port to view the files on it. This is useful if your computer doesn't have a built-in SD card reader.
Motion Activated Alarm Clock Hidden Camera
4GB SD Card
Instruction Manual