Product Compatibility
• Up to 6 Day Standby Battery Life
• Records to Micro SD Card (32GB Maximum Capacity)
• Videos can be Played on both
Windows and Mac OS
Our latest covert device in our lineup of professional grade hidden cameras is the 720P HD Professional Grade Electrical Outlet Hidden Camera.
This motion-activated hidden camera uses an advanced "body heat activated" recording mode that allows for an amazing 5-6 days of total battery life on a single charge - perfect if you are going to be gone for the week or even just a weekend.
The powerful recording system records in full color 720P crystal clear video, offering the best quality video in any hidden camera on the market. You can even switch the camera into VGA video mode which records at 640x480 resolution, allowing you to get capture twice as much video in the same amount of memory.
Video is recorded to a micro SD card (up to 32GB capacity), which means you can watch your videos on any PC or Macintosh computer.
Sample Video:
Product Diagram:

Popular Uses:
Parents/Homeowners - The Electrical Outlet Camera makes a perfect nanny cam
Concerned Spouses - Gather evidence of possible infidelity or suspicious behavior
Business Owners - Record 720P HD video of your business or office while you are away
Private Investigators and Law Enforcement - Gather the video evidence that you need
Apartment and Dorm Rooms - Monitor your room while you are away from home
Features and Benefits:
Battery Powered
Long life battery means allows for up to 5-6 days of standby operation on a single charge.
720P HD Video
Records in amazing color 720P HD Video (1280x720) at real-time 30 frames per second.
Motion Activated Video
Features advanced "body heat" motion activation which means more accurate detection.
Simple to Setup & Use
Easy to Use - Sets up in less than 60 seconds. Stick it to any wall for simple setup!
Auto Overwrite Mode
Overwrite feature allows the camera to overwrite the oldest video files if the card fills up.
Records to Micro SD Card
Video is recorded to hidden SD card (32GB max) so files can be played back on any PC or Mac.
Time/Date Stamp
Video has embedded time/date stamp so you know exactly when your video was recorded.
Covert Hidden Design
Completely covert and hidden - no lights, beeps, or anything to give away that this is a camera.
Free Lifetime Tech Support
Get free lifetime technical support from our experienced product experts right here in the USA.
Optional Accessories: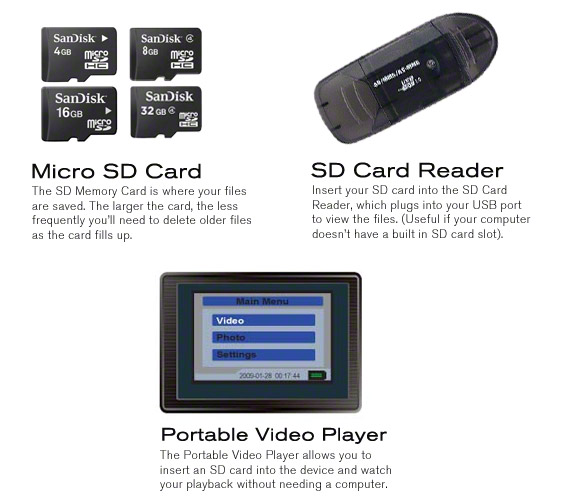 720P HD Electrical Outlet Hidden Camera
2 Interchangeable Outlet Faceplates (White and Beige)
Rechargeable Battery
Battery Charger
USB Connection Cable
Instruction Manual
4GB Micro SD Card
Lifetime Technical Support